Regional Airports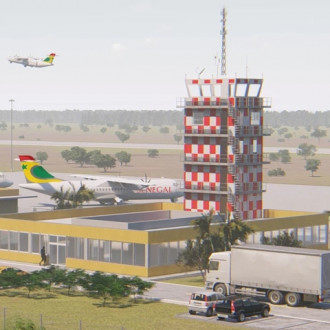 Application
TRANSCON is world's only company which successfully managed to conceive, design, manufacture and install comprehensive modular solutions for regional airports of virtually any type, category and size.
Files for download
pdf

Data Sheet

(1.78 MB)
Our unique regional airport modular program consists of following main segments and technologies:
modular ATC towers (standard or double version)


fully equipped, including transceivers, meteo-stations, voice-recorders, remote control and monitoring systems etc.

modular passenger terminals (departure/arrival)


fully equipped, including passenger luggage conveyors, check-in counters with scales, security check in systems, passenger information systems, all utilities etc.

modular hangars for airport handling and service equipment
modular fire-fighting and ambulance stations
modular redundant power supply systems
Advantages of Modular airport solutions:
high reliability reliable, easy and rapid installation (typical regional airport can be usually put into operation within 9 months)
life-span of approximately 20 years
comprehensive solution
reasonable price
We offer following modular passenger terminal types:
PAX 20 (20 passengers arriving/20 passengers departing in a rush hour)
PAX 40 (40 arriving/40 departing)
PAX 60 (60 arriving/60 departing)
PAX 100 (100 arriving/100 departing)
PAX 150 (150 arriving/150 departing)
PAX 200 (200 arriving/200 departing)
For regional airports, we can also offer following services:
planning and design
construction/reconstruction of runways, taxiways or aprons
installation of aerodrome lighting and navigation systems
comprehensive modular systems as mentioned above
customized on-site training with optional certification
financing services (in cooperation with Czech Insurance Agency)
commissioning etc.